Welcome to Main Street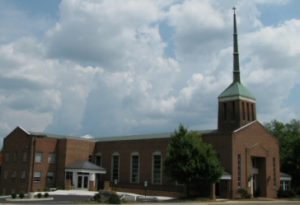 Main Street United Methodist Church is one of the oldest United Methodist churches in the Shenandoah Valley.
Located in the heart of Downtown Waynesboro, Va., Main Street is an active, growing community of faith through Christian Education, missions and community outreach programs, fellowship, music ministry, Children's Ministry and Youth Ministry.
The well-rounded, Christian oriented Preschool program is based on the curriculum of the United Methodist Church. Main Street has an active United Methodist Women's group.
Main Street Church is handicap accessible and has an elevator.
Sunday Services
8:30am Informal Service
9:45am Sunday School
11:00am Traditional Service
Every 5th Sunday we hold one service at 10:30am
Mission
Our mission is to love God, grow in faith and serve Christ.
Our vision for accomplishing this mission is to:
Fall in love with God through Christ-Centered Worship.
Grow as disciples of Christ in small groups.
Serve Christ through gift-based team ministry.